April/May 2016

"Solidarity to perfection" Ex Fornace, Milan, Alzaia naviglio Pavese - Pharmaceutical Bench, Onlus Fondation
Collective of art and photography br />



March 2016

"Fearless" - European Parliament, Corso Magenta 59, Milan
Video Fons Gratiae of Elena Parisi and A.D.A. ancient dances performance



February 2016

"Fons Gratiae" Rocca di Gradara - Pesaro
Video Fons Gratiae of Elena Parisi and A.D.A. ancient dances performance



December 2015

"Epic Thought" Spazio Farini 6, Milan - Presentation by Donata Fabbri and Alberto Munari, published papers of Ed.Corraini Photographs of Elena Parisi. A card game yhat illustrates the qualities,skills and opportunities to discover the protagonists In knowing and contemporary living.



September 2015

"Fons –Gratiae", Centro Filologico Milanese –- Sala Liberty - Via Clerici, Milan
Video of Elena Parisi and A.D.A. ancient dances performance and Zero Confini Onlus per EXPO Milan



Jenuary 2015

"Sofia Embrace", Villa Canali – Civate (Lc) - Collective photo exhibition



15 June - 15 Septembere 2014

"Images", Zero Gallery –- Treviglio (BG). Elena Parisi & Pino Colla - Bipersonal photography



22/May 25, 2014

4th Edition MIA Fair - Milan, Via Tortona, Super Studio More. International art fair dedicated to photography. Solo Show, represented by "Zero Gallery" Treviglio (Bg)



27/April 28, 2013

"Villa Castelbarco" Vaprio d'Adda (MI), Lions Club International Art Exhibition Martesana - Collective exhibition



March 2013

"AAF - Affordable Art Fair," SuperstudioPiù, Milan, International Fair of Contemporary Art - Participation as Evolvel



February 8/16 February 2013 bipersonal

"The Triumph and the Yield," The heroic fury Gallery, Contemporary Art - Milan Elena Parisi | Evolvel, addresses the multiple aspects dichotomous of the struggle between good and evil. The works in the exhibition made four hands by Elena Parisi and Elena Rede revived in the exclusive and precious jewels that accompany the exhibition. With a constant dialogue between the two opposing factions, archangels and demons, Eros and Thanatos, good and evil in the triumph and the yield, the challenge is open to us to choose whether to be winners or losers



December 6, 2012/January 6, 2013

"Steelove Act II" born "Evolvel" House of Love - Municipal Museum, Town of Alberobello (Bari) - Personal photography and video




17/November 25, 2012

"Evolvel" Istanbul, Istanbul Contemporary Art, Sanat Fuari, Tuyap, Art Gallery and structure, edited by Giancarlo Caneva, a collective exhibition



September/October 2012

"Traces" by Marcello Parisi - House Berva, Cassano D' Adda, installation and video art exhibition dedicated to Marcello Parisi by Elena Parisi



September 2012

Presentation of book " The Seasons of Love" foreword by Cristina Guerra Library - Cassano D' Adda



May 2012

Milan Adonai Association / L'Aquila - Photo Shoot reportage for the city of L'Aquila, project book and calendar " L'Aquila Renovation", testimonial Mariagrazia Cucinotta



February 23/March 15, 2012

"The Affordable Gallery Show" - Spaziofarini6 , Milan Collective photographic works at the stand of the Affordable Art Fair



February/March 2012

Collective exhibition "Masks" by Cristina Guerra at HE ART CAFE', Milan - Participation as Evolvel



February 2012

AAF - Affordable Art Fair - SuperstudioPiù, Via Tortona, Milan International Fair contemporary art...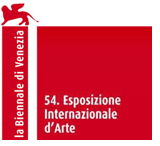 December 17, 2011/February 26, 2012

"Italian Pavilion 54th International Art Exhibition of the Venice Biennale" for the 150th Unification of Italy by Vittorio Sgarbi - Turin , Palace of Expositions - Sala Nervi. A special technical scientific committee composed of writers, poets, filmmakers, scientists and of thought and a study commission has collected and evaluated the work of thousands of artists, in order to identify and select the most representative and interesting. Artists and works presented here have been selected by the committee chaired by prof. Vittorio Sgarbi, who wanted this event of international importance with the aim of enhancing the great Italian cultural heritage. The curatorial project has reserved an important role for the 150th anniversary of the Unification of Italy, with major initiatives including special exhibitions promoted in the Italian regions in collaboration with the regional and activities programmed in the Institutes of Culture promoted by the Ministry of Foreign Affairs.



November 20/December 18, 2011

"Italian Pavilion at the 54th Venice Biennale" Viterbo - Palazzo degli Alessandri. Presentation of Vittorio Sgarbi, November 28, 2011.



October 28/October 31, 2011

"Italian Pavilion at the 54th Venice Biennale" - For the 150th anniversary of the unification of Italy by Vittorio Sgarbi presents The Halls of King Milan Galleria Vittorio Emanuele 11/12. The artists among Elena Parisi which represent the state of the art in Italy with works produced in the second millennium. The aim of the curator Vittorio Sgarbi, who will present the initiative together with the Director General the Ministry of Culture Mario Resca, is to make the general public aware of the Biennale the high quality of Italian artistic production, diversified iconographic themes and realized in the first decade of the new millennium.



October 2011

"Steelove" House Berva Cassano D'Adda, Palazzo Comunale - Personal Photography and Video



September 2011

"Art Takes Miami" International Competition of Contemporary Art



June/July 2011

"Steelove" Spazio Farini 6, Milan Personal Exhibition of Photography and Video
"Celesteprize" New York, an international competition of contemporary art
"Venice meets Rome" Molino Exhibition Hall Stucky, Venice Group Exhibiton of the artists of via Giulia, Collatoral Event of the Biennale



February 2011

"Infinite forme...", Gli Eroici Furori, Milan – Group Exhibition on the interpretation of beauty



October/December 2010

"Think Tank" Music and Art Festival Live Forum, Assago (Mi) – Participation on 29/10 in the first edition of the music and art exhibition, a new space for young independent artists in the music, art and interdisciplinary fields



June 2010

"AAC" Arte accessibile a Cernobbio Villa Erba (CO) – Exhibition of works of art at Villa Erba, event organised by "Arte" Ipse Dixit by T.M



March 2010

"AAM" - "Arte accessibile Milano, Spazio eventi 4" Gruppo Sole 24 Ore, Milan – An ex position even of over 50 Italian and foreign artists organised by "Arte" Ipse Dixit by T.M. in the building designed by Renzo Piano



November/December 2009

"Ngalsohealingart" Tashi Delek space, Milan – International Group Exhibition at Arte Guarigione Ngalso



July 2009

"Ngalsohealingart" Buddista Albagnano Healing Meditation Center – International Group Exhibition at Arte Guarigione Ngalso



May/June 2009

"Instant Heart" Spazio Farini 6, Milan – Personal Exhibition of photography



May 2008

"Le Segrete di Bocca" Libreria Bocca, Milan – Group Exhibition



April 2008

"Italian Factory" Youth Painting Prize, Milan – Participation in the contest



March/April 2008

"Stone and steel" Spazio Sator, Milan – Two-person exhibition of art, photography and sculpture together with Andrea Oliva



November 2007

"Noi dell'803" Participation in the 29th session as guest during the transmission shown on Sky channel 803 and streaming on www.mediolanumchannel.it



October 2007 January 2008

"Brevi storie indipendenti" Spazio Farini 6, Milan – Inauguration of the photography gallery with a group exhibition



April/May 2007

"Attraverso" Museo Civico di Treviglio, Bergamo – Dance performance with special guests from New York: Jason Parsons, Mara Giavon

Italian version